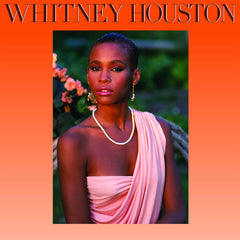 Whitney Houston: Whitney Houston Debut Album 1986 (LP) 2023 Release Date: 2/10/2023
Vinyl LP pressing. Whitney Houston - the debut album that launched the iconic singer's career - returns on vinyl. The voice behind thousands of sold out shows worldwide is back on this 13x Platinum album that reached Diamond certification. Fans will recognize the songs - "Saving All My Love," "How Will I Know," and "Greatest Love of All" - that earned the singer the accolades of first debut album and first solo female artist album to generate three #1 singles.
In 1986, this album dominated the charts at #1 for 14 non-consecutive weeks, sold 22 million records worldwide and went on to make her the first female artist to earn Billboard's #1 Album of the Year. It was also a Grammy Award-nominated album and a Grammy winner for Best Pop Vocal Performance for "Saving All My Love."