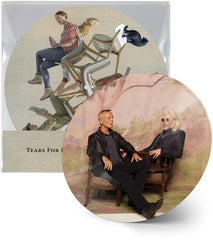 Tears For Fears: The Tipping Point Limited Edition (Picture Disc Vinyl LP) 2022 Release Date: 5/27/2022 CD Also Avail
Tears for Fears - "The Tipping Point" - Some forty years into one of music's most impactful partnerships, Tears for Fears have arrived together at The Tipping Point - the group's ambitious, accomplished and surprising first new studio album in nearly two decades.
An inspired song cycle that vividly recalls the depth and emotional force of the group's earliest triumphs, The Tipping Point is the bold and powerful sound of Tears for Fears finding themselves together all over again. Indie Exclusive Picture Disc LP. Limited Edition.