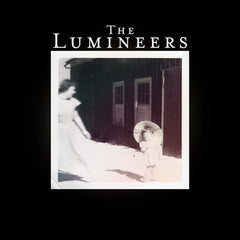 The Lumineers: (CD) Release Date: 4/3/2012
Description
In 2011, an eponymous, self-recorded EP led to touring, and before long The Lumineers started attracting devout fans. They're drawn by songs like "Ho Hey" and "Stubborn Love," Americana-inflected barn burners in the vein of the Avett Brothers and Mumford & Sons.
Video clip for sample only No video on CD

The roots revival of the last few years has primed listeners for a new generation of rustic, heart-on-the-sleeve music. The Lumineers walk that line with an unerring gift for timeless melodies and soul-stirring lyrics.
1

 Flowers in Your Hair

2

 Classy Girls

3

 Submarines

4

 Dead Sea

5

 Ho Hey

6

 Slow It Down

7

 Stubborn Love

8

 Big Parade

9

 Charlie Boy

10

 Flapper Girl

11

 Morning Song