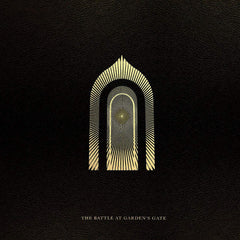 Greta Van Fleet: The Battle At Garden's Gate (Colored Vinyl White Indie Exclusive 2 LP) 2021 Release Date: 4/16/2021
2021 VINYL release, the highly anticipated sophomore album from the American rockers. After three years, one-million concert tickets sold across five continents, four consecutive #1 singles, a Grammy Award, and performances on The Tonight Show Starring Jimmy Fallon and Saturday Night Live, Greta Van Fleet is hurtling into the future with The Battle at Garden's Gate.
Biblical references and images of war pepper these songs as Josh Kiszka wails over a heavy bed of guitars and drums on "Age of Machine," "Heat Above," "My Way, Soon," "Broken Bells," "Built by Nations," "The Barbarians" and more. 
1

 Heat Above

2

 My Way, Soon

3

 Broken Bells

4

 Built By Nations

5

 Age of Machine

6

 Tears of Rain

7

 Stardust Chords

8

 Light My Love

9

 Caravel

10

 The Barbarians

11

 Trip the Light Fantastic

12

 The Weight of Dreams