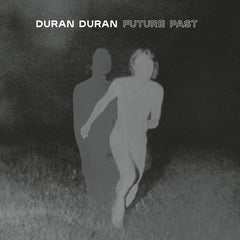 Duran Duran: Future Past 2021-Complete Edition (2 LP) 2022 Release Date: 11/25/2022
Future Past is the fifteenth studio album by the British band Duran Duran, released October 2021. It is the band's first album to be released through BMG, and their first since 2015's Paper Gods six years prior. 
The album, co-produced by the band alongside Mark Ronson, Giorgio Moroder and Erol Alkan, also features guest appearances by Tove Lo, Ivorian Doll, Japanese band Chai, and Mike Garson. Blur's Graham Coxon is the guitarist on the album.
- Disc 1 -

1

 Invisible

2

 All of You

3

 Give It All Up (Feat. Tove Lo)

4

 Anniversary

5

 Future Past

6

 Velvet Newton

7

 Beautiful Lies

8

 Tonight United

- Disc 2 -

1

 Wing

2

 Nothing Less

3

 Laughing Boy

4

 Hammerhead (Feat. Ivorian Doll)

5

 Invocation

6

 More Joy! (Feat. Chai)

7

 Five Years

8

 Falling (Feat. Mike Garson)