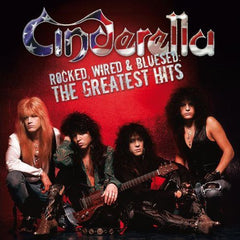 Cinderella: Rocked, Wired and Bluesed: The Greatest Hits (CD) Release Date: 1/25/2005
This collection features all of their greatest moments. With over 77 minutes of classic Cinderella, the disc's main focus is on their "Night Songs", "Cold Winter" and "Heartbreak Station" repertoire.
Also includes their biggest hits to date, "Don't Know What You've Got" as well as "Nobody's Fool" and "Shelter Me."