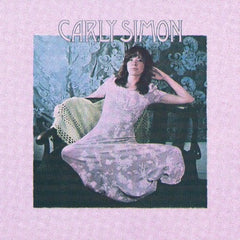 Carly Simon: Carly Simon 1971 SACD HiRES 96kHz/24bit Mobile Fidelity 2017 Release Date: 1/20/2017
1971 Debut Won Grammy Award for Best New Artist: Understated Record Finds Carly Simon Poignantly Chronicling Transition from Carefree Youth to Adulthood 1. That's the Way I've Always Heard It Should Be 2. Alone 3. One More Time 4. The Best Thing 5. Just a Sinner 6. Dan, My Fling 7. Another Door 8. Reunions 9. Rolling Down the Hills 10. The Love's Still Growing Carly Simon's exceptional debut remains one for the books.
Immediately recognizing her potential, Elektra Records founder Jac Holzman signed and paired her with legendary producer Eddie Kramer. The pair's chemistry resulted in a remarkable record that birthed an instant Top Ten hit, "That's the Way I've Always Heard It Should Be," a potent statement about marriage that, in the era, doubled as a feminist statement. Simon's star-making self-titled album went on to garner critical acclaim and two Grammy nominations, including an award for Best New Artist. Now, more than four decades later, the album receives the sonic treatment it's long deserved.