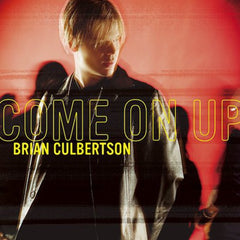 Brian Culbertson: Come on Up (CD) 2003 Release Date: 6/24/2003
For people on the move and in the mood, Smooth Jazz superstar Brian Culbertson gets the party started with Come on Up, the follow-up to his #1 Contemporary Jazz blockbuster Nice & Slow.
Come on Up features pianist keyboardist-composer Culbertson with fellow Smooth Jazz stalwarts Norman Brown, Rick Braun and Steve Cole. Come on Up is uptown, up-tempo and headed up the charts.
Label: Warner Records

UPC: 093624830023

Genre: Jazz

Release Date: 6/24/2003

Product ID: WB48300.2

Last Return Date: 6/24/2003

This product is non-returnable

Weight: .21 lb